Description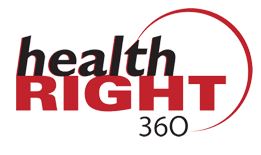 Job Summary:
The Dedicated Team at Prototypes Women's Center in Oxnard is looking for a certified SUD counselor to work with our clients in a fast paced, high energy, social model, residential substance use disorder, and therapeutic community. The facility is a trauma informed, evidence based treatment facility licensed to serve 56 women and 26 children.
Key Responsibilities:
The underlying responsibilities for Certified Substance Use Disorders Counselors to the client population include:
assessment of needs
care planning
substance use disorders counseling
psycho educational group facilitation
education as needed on a individual basis
information
referral
maintenance of accurate and timely electronic health records
Observe and document relevant and required information regarding each client.
Communicate effectively with inter-disciplinary team and participate in team meetings to review cases. Maintain and observe all HIPAA regulations that apply.
Education and Knowledge, Skills and Abilities:
To perform successfully in this position, an individual must be able to perform each essential function satisfactorily.  The requirements listed below are representative of the knowledge, skill, and/or ability required.
Current California Substance Abuse Counseling Certification required
AA/AS Degree Preferred but not required.
At least two years of experience working with clients in a Mental Health, Substance Use Disorders, Domestic Violence and/or related field.
Ability to maintain accurate and timely electronic health records - Computer skills a must.
Good written and verbal skills.
Dependable automobile and insurance, registration and valid California Drivers License.
Knowledge and respect of all confidentiality issues.
People oriented.
Professional and honest.
Other qualifications may be required according to program and/or contractual needs.
Click HERE to apply